What you need, when you need it
It's time for a collaborative system that works for you. Streamline your bookkeeping needs, take away unnecessary pressure and stress, trust your numbers, and allow yourself to focus on core matters that will grow your business.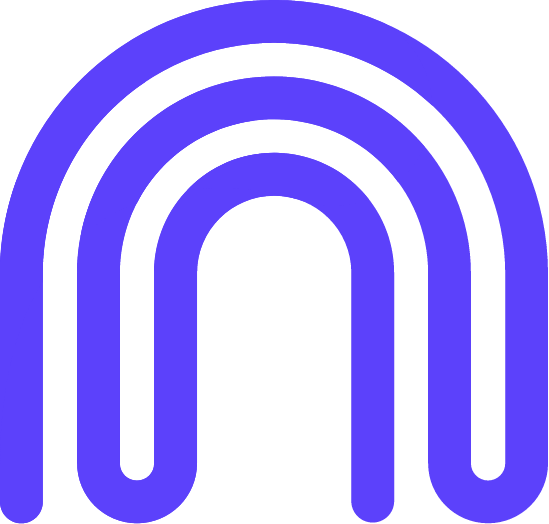 From Numble® beginnings...
Starting as two sisters with a love for numbers, working from dining room tables, focused on building something great that gives back. Now we are two sisters plus a team of passionate, qualified professionals, working from our ever-growing offices across Sydney, Brisbane and the Gold Coast.


We go further than bookkeeping within our work. We want to make a difference through giving back. We are committed to making a positive contribution to the world and using our platform to do so.

What makes our business exceptional is our team of innovators, creators and dream makers. Allow us to introduce you to the team.
Variety is the spice of life
Our clients span a range of industries; from professional services, to trades, education, health, the arts, advertising and recreation. Their turnovers range from startup to $10M per annum.
Some are sole traders, some partnerships or trusts and others are larger companies who carry up to 650 staff in peak season. All share an entrepreneurial desire for financial understanding which helps them to grow their business.
Like us, many of them began small. Some choose to stay small and nimble. Others, as we have, choose to grow. But regardless of size or scale – our clients share one thing in common: they are a showcase of successful small-to-medium enterprise operations. And they kindly acknowledge us as part of their success.
Thanks to the support and referrals of our clients, we operate a large-scale practice servicing over 250 established SMEs. Because we have ourselves experienced this journey, we understand the nuances, growth challenges and constant variables of operating within this environment. Our awareness, focused attention and commitment ensure that our clients get what they need, the way they need it, when they need it.
Since working with us, our clients have gone from strength to strength. Perhaps you'd like to join them?
Numble® specialise in leading small business accounting software:
View our comprehensive bookkeeping services here
Our experience
We support wide-ranging bookkeeping needs in varied industry environments, giving us daily opportunities to appreciate industry specific practices and consolidate our experience of industry specific accounting software. Our combined experience covers:
Industry Focus
Thanks to colleague and accountant referrals, Numble® has grown from its humble beginnings in a kitchen office working with just three clients to a current client base of over 200 SMEs.
We support wide-ranging needs in varied industry environments, giving us daily opportunities to appreciate industry-specific practices and consolidate our experience of industry-specific accounting software.
Our range of experience incorporates
Agencies: Advertising agencies, insurance agents, real estate agencies, recruitment, entertainment and sports booking agents.
Consultants, Contractors & Freelancers: Advertising consultants, commercial property agents, events managers, IT consultants, management consultants, market researchers, marketing consultants, PR consultants, security consultants, website designers.
Health & Social Care: Chiropractors, child care centres, doctors, cleaners, life coaches, medical specialists, physiotherapists, radiologists.
Hospitality: Bars, bed & breakfasts, boutique hotels, cafes and takeaways, fast food restaurants, guest houses, independent cinemas, night clubs, pubs, restaurants, social clubs.
IT & Online Business: Computer sales and service, digital services, online agents, online media, online services, online retail, travel, software supplies.
Manufacturing: Furniture makers, extrusion manufacturers, plastics, other manufacturing.
Media & Creative: Graphic designers, interior designers, journalists, media planners, media buyers, photographers, producers, project managers, storytellers, TVC production,
Personal Services: Cosmetics and beauty, fashion and fashion accessories, fine art galleries, florists, health food stores, jewellers, retail furniture, travel & leisure, warehousing, wine merchants.
Professional Services: Accountants, architects, dentists, doctors, estate agents, legal services, nurseries, recruitment consultants, town planners, veterinary services.
Trades: Bakers, builders, butchers, carpenters, contractors, electricians, hairdressers, installers, plumbers, technicians.
Wholesale & Retail: Business supplies and equipment, café and coffee shops, convenience stores newsagents and restaurants.
Numble® – we make it easier to run a business.
Our love of Numbers
Over a decade ago, our love for numbers launched us into a bookkeeping company. Our goal was to work with great people, to keep learning and to have fun doing what we love! Since then, Numble® has grown into a successful bookkeeping business respected by clients and accountants for our professionalism, warm approach, and high standards.
With our great team of expert bookkeepers and over 250 active clients, we stand out in our industry. We're known for our solid approach to bookkeeping and for consistent delivery of our core strengths — quality, flexibility and expertise.
We feel lucky to do what we do. And we still love numbers!
Numble® specialise in leading small business accounting software:
Xero – Hubdoc – MYOB AccountRight Live – Netsuite – EcoSystem Add-ons
Our story is your story
Numble® have been in the bookkeeping business since 2000. For many years before that, as individual book-keepers, we were in business for ourselves. We know the story of being in business and that's why we work so hard to provide business solutions, not just bookkeeping.
We really get how precious your time is
As we all know there are plenty of easy bookkeeping software and inexpensive accounting packages out there on the market, but time is the most precious resource a business owner has. We use the motto 'We make it easier to run a business' because we understand that what you need is the support and flexibility to get on with running your business.
We use our story to stay inspired
We often think about our beginnings, our story of starting a bookkeeping business, and use those memories to continue to inspire our bookeeping offerings and services. While the challenges in providing bookkeeping services for small business are different to book keeping services for larger organisations, all businesses have one thing in common – they need information; bank reconciliation, debtor reporting, creditor information, profit and loss reporting, cash flow management, BAS reports and reporting for tax planning. It's part and parcel of being in business, and it takes up a big chunk of time and resources.
We provide bookkeeping solutions tailored to your story
Whether it's outsourcing bookkeeping, bookkeeping training on accounting packages, cloud or online book keeping, the occasional visit from a certified book-keeper who can review your bookkeeping, or just the BAS that you need help with, we aim to help with business solutions that work in with your story, your goals and your ever-changing needs. There is a unique story behind every business but in many ways we all share the same story.
Numble® – we make it easier to run a business.